Orthopedic Patient Stories
Keeping up with the Grands
Double knee replacement allows 56-year-old to tend to her young grandchildren.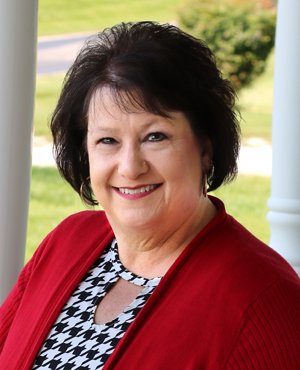 Denise Boozer managed her knee pain with regular steroid injections for several years. And like so many others who suffered from joint pain, Denise endured it until she couldn't any longer. Just after Christmas, she called the SBL Bonutti Clinic for help.
She saw Orthopedic Surgeon Tim Grey, MD, in January. "He looked at my X-rays and did not bat an eye. I needed
both knees replaced," Denise said. "He is very direct and to the point, and I like that about him. I want to know exactly what I need to know in language that I can understand. He is just that kind of doctor." At just 56 years old, Denise felt the urgency to have the work done quickly, as she and her husband, Mark, of 33 years, babysit three of their four grandchildren throughout the week. "It was getting harder and harder to keep up with them [ages 4, 3 and almost a year old]. Mark helps a lot with the kids, when he is not helping with his cousin's farm," Denise said. "He picks one of them up from school every day."
The two work in concert to cook meals, tend to the kids and complete household tasks in the small community of Kell, south of Salem. Denise and her grandchildren enjoy going outdoors, taking walks and playing together, but she said it became difficult to run after them. "Stairs had become an issue too," she said, noting that she rarely went down to the basement.
Denise decided to have her right knee joint replaced in late March; thereafter, she completed physical therapy and recovered like clockwork. She was cleared to have the left knee joint replaced. She held off until June 20 for her second surgery, until Mark finished planting crops.
"I feel great. I am getting stronger all the time. I should have done this sooner, but you know, there was always something. Our sons getting married, babies on the way — life just got in the way," she said.
Prior to surgery, Denise had to curtail the extensive fall and Christmas decorating she so enjoyed and the trips she took to craft fairs, because of the amount of standing and walking they entailed. "Mark and I would go with friends to craft fairs, but I would have to sit on the sidelines while they looked around. He would say, 'I'll come and get you if I see anything,'" she said with a laugh. "He never came to get me!"
For more information about SBL Bonutti Clinic, call 217 342-3400 or SBL Orthopedics & Sports Medicine in Mattoon at 217 238-3435.