Awards & Accreditation
While our main focus is always on the care, safety and satisfaction of our patients, The SBL Orthopedics & Sports Medicine and SBL Bonutti Clinic is proud to have received recognition from esteemed healthcare reporting organizations. In addition, both clinics hold accreditations and memberships in organizations committed to the highest levels of leadership in healthcare.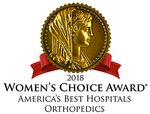 Women's Choice Award
Sarah Bush Lincoln has been named one of America's Best Hospitals for Heart Care by the Women's Choice Award®, America's trusted referral source for the best in healthcare. The award signifies that Sarah Bush Lincoln is in the top 9 percent of 4,812 U.S. hospitals offering heart care services.
---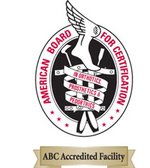 ABC Accredited Facility
After a thorough review of the physical facility and the quality of patient care, The Bonutti Clinic has received Accreditation from the American Board for Certification in Orthotics, Prosthetics and Pedorthics, Inc (ABC). ABC's mission is to establish and promote the highest standards of organizational and clinical performance in the delivery of orthotic, prosthetic and pedorthic services. The ABC advances the competency of practitioners, promotes the quality and effectiveness orthotic, prosthetic and pedorthic care; and maintains the integrity of the profession.
---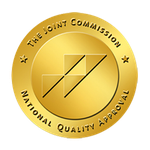 The Joint Commission National Quality Approval
As a result of a collaborative effort with the Bonutti Clinic, St. Anthony's Memorial Hospital has earned The Joint Commission's Gold Seal of Approval® for Joint Replacement Program Certifications. The Gold Seal of Approval® is a symbol of quality that reflects our commitment to providing safe and effective patient care, and becoming a leader in joint replacements. The certifications encompass a total knee, total hip and total shoulder replacement surgery services.
---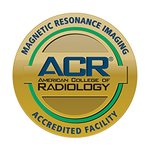 Magnetic Resonance Imaging ACR Accredited Facility
ACR represents the highest level of image quality and patient safety. This accreditation is awarded only to facilities meeting ACR Practice Guidelines and Technical Standards after an evaluation by board-certified radiologists and medical physicists, the experts in advanced diagnostic imaging. Since 2001, Bonutti Clinic is the only ACR accredited MRI facility in Effingham, IL.